Simplebooks on a journey of simplifying businesses and offering unmatched services
From setting up businesses to managing finances and everything in between, Simplebooks, a leading company registrar has revolutionized the business landscape of Sri Lanka as a one-stop destination for all the finance, HR and legal needs, since its inception in 2016. Simplebooks has already registered over 1500 companies from various industries in its short stint and continues to provide a host of services tailored to simplify businesses. In this day and age where, more and more business owners opt to adapt digital solutions to maintain their businesses, Simplebooks having identified that need, strives to empower the businesses with innovative apps, tools and many other solutions with a superior customer-focus in mind.
In addition to taking care of all the registration and legal aspects of companies, key services provided by the company are taxation, online bookkeeping, consulting, contract reviews, payroll management, shareholder agreements and many more.
Simplebooks assures that all requirements are met with the minimum involvement of customers for their convenience and guides the customers through the process of registering a business from A-Z. When it comes to online bookkeeping, Simplebooks provides personalized attention to each customer by deploying a separate finance team to look after all the finance related activities. As a company that specializes in legal services, the customers can expect an unmatched service from the legal experts who are always committed to improve their service offerings and deliver best possible services.
Expressing his views, Bhanuka Harischandra, Co-Founder and Chairman of Simplebooks shared, "Now we have expanded our services across various niches facilitating our customers to obtain all the business related services under one roof. Our dedicated team is ever concerned of their customers and are always at their service. Our young and energetic team consists of experienced business consultants, bookkeepers and managers, legal experts who hail from sound education backgrounds. Our service is of very unique nature as we focus on taking the burden off the company owners, so that they can focus on their business aspirations while we take care of all the finance and legal aspects."
In addition, Simplebooks practices a unique customer service which evolves around being more accessible and flexible to customers and their requirements while the company strives to build long-lasting relationships with each and every customer it deals with.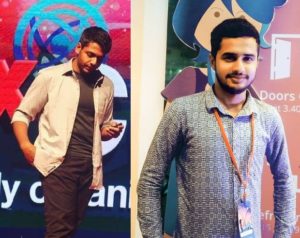 "We are not just a company which takes care of legal aspects, we are innovators and we are constantly researching and working on innovative tools to empower our customers. It is a great achievement for us to be able to register more than 1500 companies within a short time span and it also bears testimony to the fact that our services have been warmly embraced by many and have also been recommended often. It is with great pride that we cherish the feedback from our customers of how we evolve each day to walk that extra mile for them." added Aabith Sabeer, Co-Founder and Chief Executive Officer of Simplebooks.
The future looks highly fruitful for Simplebooks as the company is building a world-class management system with the team at Paladin Analytics to automate and digitize most of the services which are now offered manually. The platform aims to automate business registrations, HR and legal services which not only bode well for Simplebooks, but also for the entire business fraternity who are in search of more and more simplified solutions.
Simplebooks is currently operating in Sri Lanka, India and Bangladesh offering solutions that every business owner aspires to get on board from registration services to HR and legal services and many more personalized and customized services.
ENDS