China Unicom and Huawei Help Exquisite Automotive Deploy a Commercial 5G-Advanced Flexible Production Line
Recently, China Unicom and Huawei began to help the Baoding Automation Technology Branch of Exquisite Automotive Systems Co., Ltd. ("EA") deploy a commercial 5G-Advanced flexible production line that features ultra-high reliability and ultra-low latency.
At Great Wall Motor's factory in Baoding, Hebei, 5G-Advanced equipment is being used in the car roof production line. Traditional industrial control relies on wired networks to realize the serial connection and control of terminal equipment. However, after a certain period of operations, wire abrasion in mobile application scenarios, such as robot arms, slide units, and swiveling tables, often results in production interruptions, causing an average of about 60 hours of downtime a year.
5G-Advanced networks provide ultra-high reliability and ultra-low latency, making them the perfect choice for high-end core manufacturing processes that require high response speeds. Wireless industrial networks can completely eliminate the constraints of wires. Compared to wired networks, the 5G-Advanced solution facilitates easier network deployment and can better support flexible manufacturing. 5G-Advanced networks also boost efficiency by integrating multiple functions, such as data collection (IT) and industrial control (OT) functions that are provided by two separate private lines in wired networks.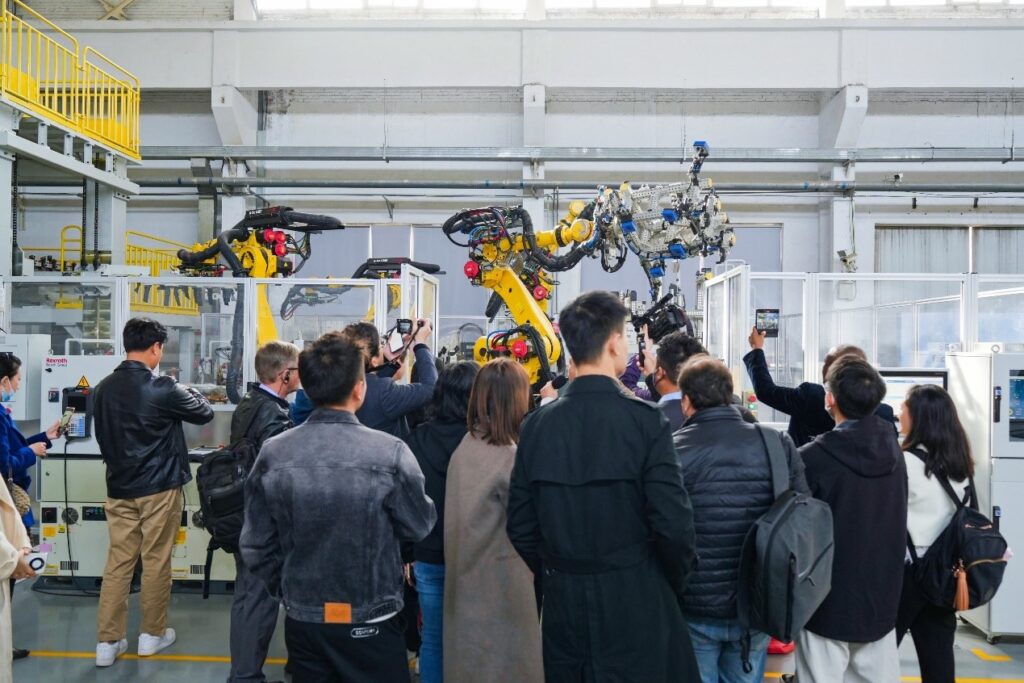 Located in Baoding, Hebei, EA is a subsidiary of Great Wall Motor Co., Ltd. (GWM), and has an annual turnover of more than CNY2 billion. EA is responsible for the development of intelligent equipment and the design and integration of automated production lines for GWM and other auto companies.
At the press conference, Yuan Zhanjiang, Deputy General Manager of EA's Industry Intelligence Department, stated, "Digitalization is a must for the transformation and upgrade of manufacturing enterprises. 5G-Advanced features ultra-high reliability, low latency, and easy deployment. These features have been verified in EA's 5G-Advanced industrial Internet lab, and will soon start supporting our commercial production lines. We will seize the opportunity presented by enterprise transformation and upgrade, and leverage digital technologies to continually improve our smart manufacturing capabilities, and contribute to the transformation and upgrade of GWM and the wider manufacturing industry."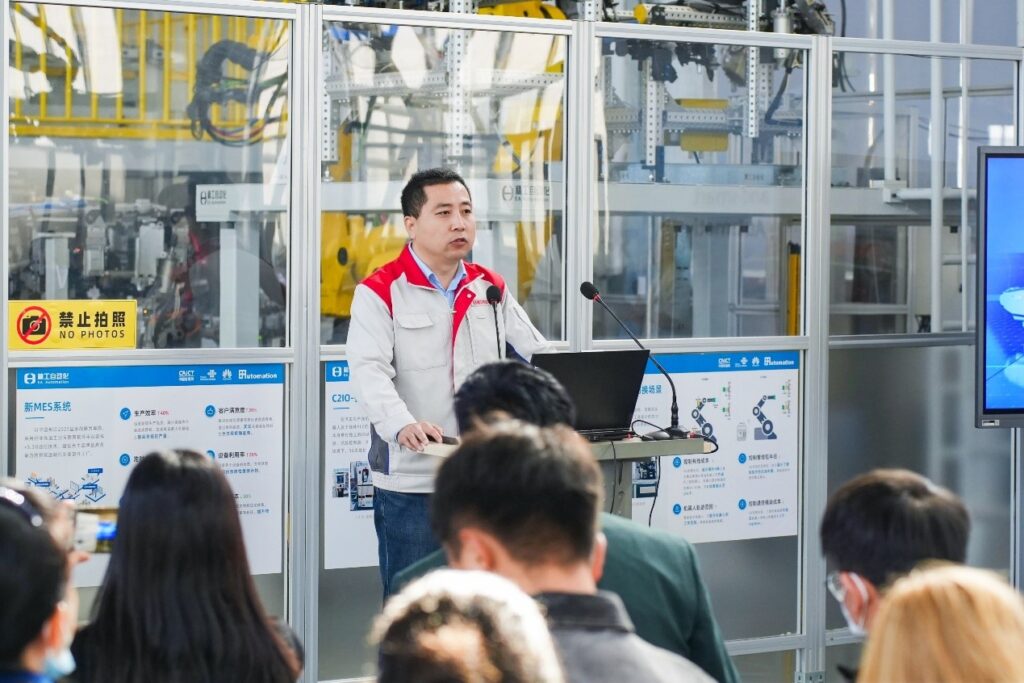 Today, many countries view industrial digital transformation as a new driver of economic growth. Therefore, they are striving to make manufacturing increasingly digital, connected, and intelligent. Digital operation capabilities are now a must for manufacturing enterprises, and flexible smart manufacturing is continuously gaining traction.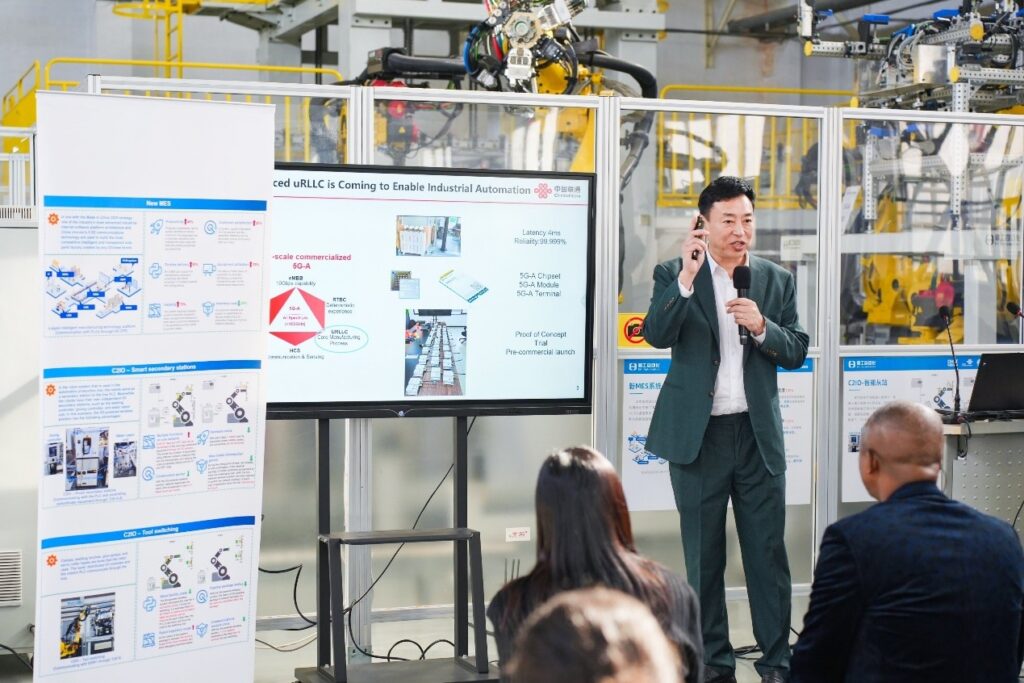 Fan Ji'an, Chief Big Data Scientist of China Unicom, pointed out that China Unicom is accelerating the construction of digital infrastructure and deepening integrated innovation in digital technologies. "We are working with all industry partners to build a 5G-powered industrial Internet that will help enterprises address pain points during their transformations, and ultimately facilitate upgrades to smart manufacturing," Fan said. "Powered by 5G-Advanced, industrial applications are moving from auxiliary production to core production systems. We are seeing more typical 5G-Advanced applications appear in key scenarios, further driving the manufacturing industry to go digital."
China Unicom believes that 5G-Advanced applications can create greater value for enterprises. "We are willing to work with all sectors to create new momentum for innovation, and promote high-quality development by integrating the digital and real economies," Fan continued. Together, we want to begin a new chapter in China's modernization journey."
The global industry is actively promoting the development of 5G-Advanced. During the Global Mobile Broadband Forum that concluded last month, 13 global operators, including China Unicom, jointly launched the first wave of 5G-Advanced networks, marking the transition of 5G-Advanced from technical verification to commercial deployment. 2024 will mark the first year of 5G-Advanced's commercial use.